Best Breast Pumps of 2022- Detailed Review and Insights
Motherhood journey starts from the day you learn you are having a baby. Breastfeeding is an important part of motherhood hence wanting to have the best of everything, including the best breast pumps, is what moms want. 
Although some moms do not see the need for a pump, moms that know the need for a pump might feel overwhelmed while trying to get one. 
We understand how that feels, and that is why we made the list of the best breast pumps for you and their features so you can know which one perfectly suits you. Momtherly got you, Mom!
What is a breast pump?
The Food and Drug Administration (FDA) defines a breast pump as a device Trusted Source that helps women to maintain or increase their milk supply. We have the manual and the electric breast pump. Based on the number of breasts pumped simultaneously, breast pumps can be a single expression or double expression. Single expression allows moms to pump one breast at a time, while the dual expression will enable moms to pump both breasts simultaneously. Asides from being manual or electric, single or double, they can also be categorized into closed and open systems.
Types of Breast Pumps 
We will be looking at the three types of breast pumps: 
Manual Pump

Battery Operated Pump and

Electric Pump
Manual Pumps  
These breast pumps do not use electricity and do not have any external power source; instead, they rely on the pressing motion of your hand to create suction and pump. Some are operated with one hand, while others require two hands. 
These pumps are quiet and small because they lack a motor, making them handy and suitable for travel. They are budget-friendly and have fewer parts to clean and assemble.
Electric Pumps 
These breast pump models use electricity and require plugging into a wall outlet and are typically the most effective breast pumps you can buy. It is of two types; the double-electric pump (this is more popular and more efficient), which allows you to express milk from both breasts simultaneously, or a single-electric model, which will enable you to express from one breast at a time. Electric pumps have greater suction strength than manual pumps. The disadvantage is that the electric pump needs to be connected to an outlet. 
Battery-operated pumps
 Battery-operated breast pumps come in both single and double models. They are portable and handy because the batteries replace the need for a cord, thereby creating a suction so that breast milk is removed from the breast and stored inside. Some battery-operated pumps allow for hands-free pumping. These pumps allow you to pump on the GO! 
Closed system and open system breast pumps
In considering a pump, you will come across closed and open system pumps. This makes it important to know the meaning of these terms. 
A closed system breast pump is a pump that has a barrier that prevents overflow milk from leaking into the pump system. This keeps the whole system hygienic. Because air is needed to flow in and out of the vacuuming action of the pump, one can not have a complete closed system, but you can have one that comes close. 
On the other hand, an open system pump does not have this barrier. According to research, most mothers in the United States who breastfeed use a breast pump. You may be considering getting a used pump getting a used open system pump, it is important to note that some parts of a breast pump can't be well cleaned once they have been exposed to someone else's breast milk.
It is also not advisable to buy open system pumps secondhand because of the risk involved. 
Choosing a Breast Pump
Here are factors to consider when choosing a breast pump, these are the factors we considered when we compiled this list:
Budget: You do not want to go over your budget, and we know that you do not want to buy a cheap but ineffective pump. We looked at different pumps and prices while also taking note of their effectiveness. 
Comfortability and Convenience: While pricing is an important factor, breastfeeding is a beautiful journey in motherhood, and convenience and comfort should be paramount when selecting breast pumps. 
Portability: Working moms need to consider buying a compact pump to express milk wherever they are easily. 
Customer Reviews: Customers are always right! Yes, While choosing the best breast pump, we looked at past customer experiences. 
Best Breast Pumps 
Best Electric Breast Pumps-

Spectra S1 Plus Breast Pumps
The spectra s1 plus is a closed system pump that offers the option for single or double pumping and has a strong. The pump is rechargeable, lightweight, and portable, which provides convenience for moms. The S1 plus includes both power cord and battery options, which is very useful for moms on the go!. It also has a nightlight for night pumping sessions and a timer that makes pumping easy. 
Pros 
It is comfortable

Covered by many insurance providers

Has a quiet motor which makes pumping discreet 

A closed system 

Rechargeable battery for pumping on the go!

Massage mode for easy stimulations
Cons 
Settings/controls can be a bit complex for moms

It is not very affordable.
Price: $198.00 – Shop on Amazon
Best Manual Breast pumps: Medela Harmony Manual Breast Pump
What sets the Medela harmony  apart from the other manual pumps is the swivel handle that makes it easier to carry and move around. The pump comes with six pieces and has two-phase technology that manually imitates your little one's feeding. Medela Harmony has a breast shield with a soft, flexible rim that can be rotated 360° to stop excess pressure on the breast. Another thing we love about the Medela manual pump is it is easy to use and simple to clean. It is also compact because it fits neatly into purses or bags. 
Pros 
It is

affordable — and won't break the bank.

It can fit into purses or bags, which makes it portable.

Quiet pump for discreet pumping. 
Cons
It may lose suction over time.

Use of hand for pumping can weary your hand.
Includes only one nipple size 
Price: $41.51 – Shop Medela Harmony on Amazon
This pump was made for intensive use, and except you have that amount to splurge, you might want to find a more affordable pump. Well, you can rent it from the hospital. The pump uses 2-phase expression technology that aids the free flow of your milk at a faster rate, and this has proven to be helpful for moms who may have trouble with milk supply,  Though this pump has great longevity, it is heavier making it not a great option for portability. 
Pros: 
It has a solid but gentle suction

Aids free flow of milk 

Great longevity 

Whisper quiet
Cons:
It is expensive, which makes renting a better option. 

The pump is heavy. 

You have to get a pumping kit which is sold separately.
Price: $2,002.00 – Shop Medela Symphony on Amazon
Best Hands-free Breast Pump –

Willow Breast Pump
Pump on the go!  Multi-task! Easy Pumping! The pump is an excellent choice for women who want the ability to pump anywhere with their hands-free. This pump fits inside your bra, allowing you to wear it as you do your normal daily activities. It gives you a great experience of pumping hands-free, cords-free, and with no bottles. The Willow pump is quiet, discreet, and has leak protection. It allows you to pump anytime and anywhere. It also has an app that tracks milk volume, pump sessions, and time, making it easier for you. 
Pros: 
Comfortable and portable pump. 

It is fully hands-free

Comes with an app for tracking the volume of milk

Quiet and discreet pump
Cons: 
It is not very affordable (some insurance providers do not cover the cost)

Some moms find it quite hard to assemble. 
Price: $886.75 – Shop Willow on Amazon
Best Portable Breast Pumps: Motif Luna Double Electric Pump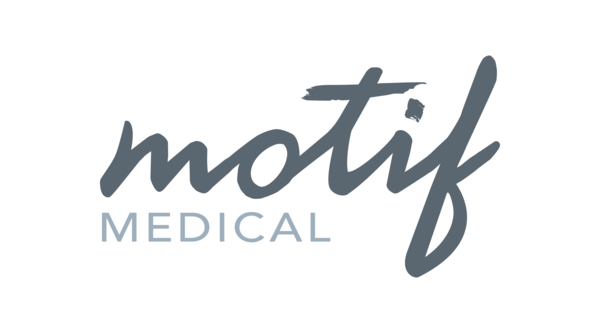 Moms who love something light would love the Motif Luna that weighs less than half a pound! This portable pump allows you to pump while traveling or whenever you are on the go! Aside from its portability, it is super quiet, making it discreet. Don't mistake its small size for less efficiency. This small but mighty pump has ten massage and expression settings. You can say the Luna was designed to produce more milk in less time. 
Pros:
Compact and portable

Discreet pump 

Good battery life

It has ten massage and expression  settings
Cons:
Hard plastic flanges

Replacement parts are not easy to find

Unlike some other pumps, it's not easy to find replacement parts.

Suction reduces when the battery is decreased.
Price: $229.00 – Shop Motif Luna on Amazon
 Most Easy to use Manual  Breast Pump –

Haakaa Silicone Manual Breast Pump
The Haakaa Silicone Pump is perfect for moms who need help starting a milk flow. It is easy to use as it does not require tedious hand pumping. A little squeeze is all it needs, and the suction allows the natural letdown process to flow easily and discreetly. It is also good at catching letdown milk from the breast that the baby isn't feeding from. The pump is portable and convenient to carry around. It is also easy to clean, a little hot soapy water and a brush will do the trick. 
Pros
It is affordable 

Easy to use 
Cons
Does not express milk as quickly as some electric options
Price: $13.99 – Shop Haakaa Silicone on Amazon
 

Most Affordable Electric breast Pump – Bellababy Double Electric Breast Pump
If you need an electric breast pump that won't break the bank, Bellababy's double electric pump is a great choice. It is not just affordable but also has good milk output in less time. This pump is compact and affordable. It has four modes and nine levels of suction. The high-definition display screen allows you to personalize your pumping experience and track your pumping time and battery level. It is battery-powered and does not require wires or outlets to work, making it's great for on the go or if you just want a smaller pump in your day-to-day life.
Pros 
It is budget-friendly

Includes a variety of customizations 

Has HD display screen with lactation information

Compact and portable

Closed system Pump
Cons
Has many parts which make it difficult to clean

It is not as quiet as some electric models 
Price: $49.99 (@ 35% off) – Shop Bellebaby on Amazon
Frequently asked questions
When is the right time to start using my breast pump?
Breast pumping is recommended to start six weeks after birth. However, if there is separation or low birth weight, your doctor may advise you to start sooner. 
How many times should I clean my breast pump?
The Centers for Disease Control (CDC) recommends that you clean any breast pump parts that comes in contact with breast milk after every use and ensure they dry thoroughly before using. If you rented a pump, you should clean it before and after use. 
How do I know which pump will suit me?
It depends on your breastfeeding needs. If you have a low milk supply and want to increase it, then a hospital-grade pump. A double expression pump is recommended if you want to pump quickly.
How do I start pumping breast milk?
Hygiene is essential before assembling breast pump parts. You can start on a low level and increase slowly if you prefer that. Manual pumps are a bit different, it requires stimulation by hand first before pumping. 
What breast pump do breastfeeding experts recommend?
Experts have different brands that they recommend. It is better to check which one suits you perfectly based on the features and go with it. 
Is Pumping Painful? 
Pumping should not be painful, but breast pumps can cause damage to breasts when misused or in case of overpumping. 
Conclusion
There's a breast pump that suits every Mom. Either you need a pump that helps you pump on the go or one that is affordable but efficient, whatever it is, these options should help you make the right choice easily.